Over three decades ago, Richard M Farrell Senior set out to change the way service was done in New Jersey. As many entrepreneurs, he comes from very humble beginnings. The middle child of 6 children, Richard grew up in Bayonne, NJ and shared one bedroom with his siblings. After high school, he had plenty of different jobs from cleaning oil tankers to PepsiCo. After getting married and having a son, he was working for KFC as a maintenance technician. One day, he walked in to his manager's office to ask for raise and was turned down. This sparked him to make a change. After sleeping on it, thinking about his wife and son and soon to be daughter on the way, he decided to quit and start his own company. He immediately took action! He asked his mother-in-law for a $10,000.00 loan and promised her to pay her back and then some. With new business cards in hand, a used van and some tools, he hit the pavement handing out cards one restaurant at a time. He worked days, nights, weekends and holidays and before long, business was good!
Fast forward some years and he had built a strong core of technicians, warehouse to hold parts inventory and most important an honest, hardworking name in the industry. In 2012, he stepped out the service and operations seat to pass the torch to his son Richard Malachy Farrell. Soon thereafter, his sister Samantha Farrell Hernandez joined the team and now helps oversee all operations.
The history here is rich and the legacy has been started. As of August 1, 2017, Richard Malachy Farrell and Samantha Farrell Hernandez are now the owners of Malachy Parts & Service in a succession plan, passing on the family business to continue the legacy and build on what their father set out to do decades ago.
Richard M Farrell Senior, Founder
"Everything we are doing here is about people. That is the most important investment we will ever make. Our employees are the greatest thing about Malachy. As we grow and expand, we will strengthen our relationships with each other and build on the core values set in place here in 2017. The future has never looked brighter and when I say this place is a family, it's the truth. I'm honored to work with the people here! Every single day, you know we are all doing the right thing, showing all people we come in contact with that we care. I know our business is fixing equipment but when you peel back the layers of what we do here, the people, from employees to customers are the reason we exist and the reason we care so much. All amazing, awesome, good, great or not so great feedback is always welcomed!"
– Our CEO, Richard Malachy Farrell
Care • Respect • Generosity • Urgency • Team
Our company is all about its people. We care for our employees, customer and business partners growth within the commercial kitchen equipment service industry. Working within our Core Values, we provide the highest standards of quality service, technology, training and education in order to be profitable and give back to the people that have dedicated their time to making this happen.
We are focused on investing in our people for the future growth of Malachy! As we commit to technology and expansion, the core values we set in place will drive us to the next level, being the leaders in commercial kitchen equipment service, maintenance and installations.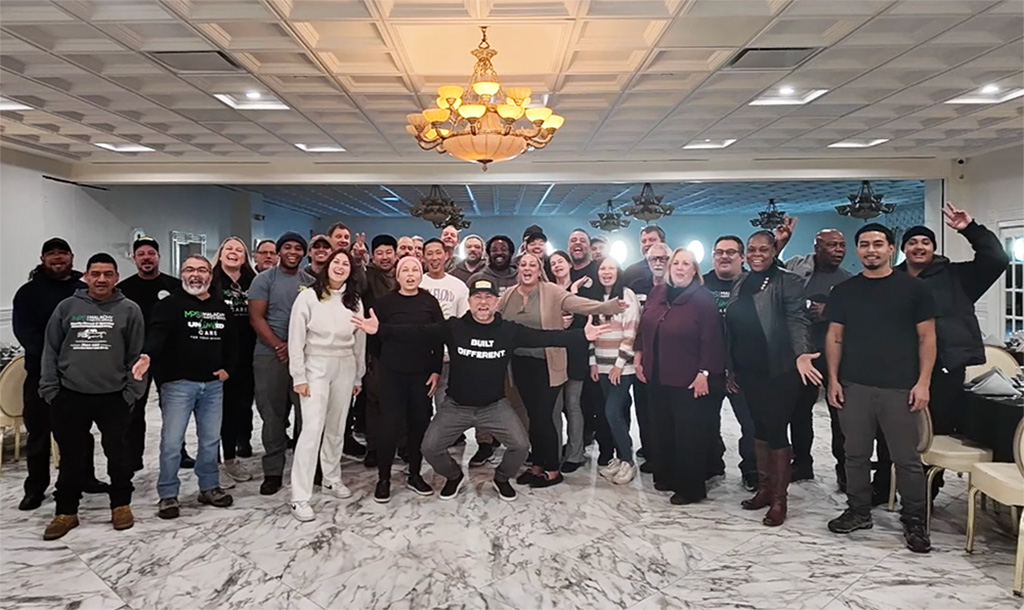 INDUSTRY SPECIALISTS
CFESA Certified Company, Fully Insured, Factory Trained Technicians and Factory
Industry Partnerships
Factory authorized service for over 100 of the leading manufacturers, with continuous training for all of our technicians every year. Protection for you and your investment!
Technology
Tablets, Smartphones, GPS Dispatch, Equipment Tracking & History, and Customer Portal!
SERVING THE NJ METRO AREA
In New Jersey we serve: Bergen, Passaic, Essex, Sussex, Hudson, Union, Hunterdon, Somerset, Warren, Mercer, Middlesex, Monmouth, Morris, Ocean, Burlington, Atlantic, Camden & Gloucester.
In New York we serve: Manhattan, Long Island, Queens, Brooklyn, Bronx, Staten Island & Rockland County.
Don't see your area listed?  Contact us directly, we still may be able to assist!
Certifications & Memberships
Malachy is CFESA certified. The Commercial Food Equipment Service Association and is the trade association of professional service and parts distributors. Our CFESA Certified Technicians have a higher first time fix rate. We are YOUR Certified CFESA Company in New Jersey!